Jeff Davis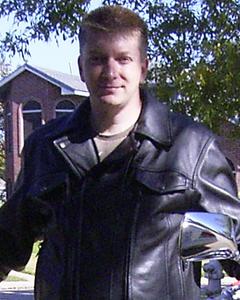 The year was 1999, the summer was hot, and somehow I stumbled into a small dive shop. Little did I know that giving scuba a try would change my life. My gills quickly developed and in 2002 I began my Divemaster program. In 2005 I started teaching scuba and earned my Master Scuba Diver Instructor rating, and in 2008 I became an IDC Staff Instructor, training the trainers.
What made you want to teach scuba diving?
Interestingly enough, becoming an instructor wasn't on my agenda. I loved being a Divemaster, helping with classes. But during the process, my instructor suggested I consider becoming an assistant instructor. After the first day of class, I found myself signing up for the full Instructor Development Course, and I can honestly say it's one of the best decisions I've ever made. Transforming people's lives by showing them the other 70% of this world… well, there's really no words that can describe that.
What is your favorite place to scuba dive?
It's hard to really pick a favorite because there's something really unique about every dive site. But Cozumel definitely has significance as my first blue water diving and my first place to teach students as an instructor. Plus, over the years I have met so many wonderful friends there, and being a short flight down, I try to go as often as I can.
What is your favorite specialty to teach?
Underwater Videographer. This specialty lets me combine two of my hobbies – video production and diving. Of course, it's easy for me to get carried away with this course with my background in Radio-TV production, so most of my students get a some extra training… at no additional cost, of course.
Do you have any future diving plans?
Sand between the toes, and blue water for all my bubbles. That's long term, of course. For now, I enjoy teaching the professional side, especially Divemaster courses and staffing IDCs (instructor classes), and working on the final points for my Master Instructor rating.
What do you do on your off-time?
When I'm not diving, you can find me riding the open highway on two wheels. Just like immersing myself into the aquatic world with scuba, riding motorcycles gives me the opportunity to experience nature with no windshield or roof in the way.
INSTRUCTOR RATING:
• IDC Staff Instructor
• EFR Instructor
• DAN Instructor
COURSES I TEACH:
• Advanced Open Water
• DAN Advanced Oxygen Provider for Divers
• DAN AED for Scuba Diving
• DAN AED for Aquatic Emergencies
• Project AWARE - Fish Identification
• DAN Basic Life Support Pro
• Boat Diver
• Care For Children with AED
• Project AWARE - Coral Reef Conservation Diver
• Deep Diver
• Digital Underwater Photographer
• Discover Scuba Diving
• Discover Snorkeling
• DAN Diving Emergency Management Provider Program (DEMP)
• Divemaster
• Diver Propulsion Vehicle Diver
• Drift Diver
• Dry Suit Diver
• Emergency First Response Provider
• Enriched Air Diver
• Equipment Specialist
• Tec Gas Blending (Nitrox and Trimix)
• Junior Open Water
• DAN Hazardous Marine Life Injuries
• Master Scuba Diver
• Night Diver
• DAN On-Site Neurological Assessment for Divers
• Open Water Diver
• DAN Oxygen Provider for Divers
• Peak Performance Buoyancy
• Project AWARE Specialist
• Rescue Diver
• Scuba Reviews
• Search and Recovery Diver
• Underwater Naturalist
• Underwater Navigator
• Underwater Videographer
• Wreck Diver